Helping You
Inadequate cash flow is problematic for small businesses. Due to their size, length of time in business, or track record, the funding needs of these otherwise excellent credit risks are often denied by traditional lending sources.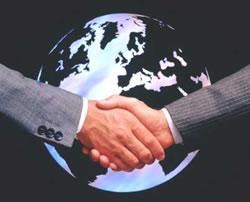 While a shortage of cash is a real dilemma for many businesses there is an alternative. Berkshire Funding Group, Inc. will convert your commercial accounts receivable to immediate cash, and provide a dependable and ongoing source of cash flow for daily use with each new invoice that you generate.
In general, there are no limits to this form of financing.
Berkshire Funding Group, Inc provides a source of working capital which allows for the financial tools necessary to meet business objectives. We serve as an interim or long term replacement when conventional banking can not match your growth.
Berkshire Funding Group, Inc is extremely flexible and offers detailed and comprehensive reporting services that can be used to compile your financial statements. Our back-room accounting services and software can serve as a valuable financial tool.
In addition to the benefits of immediate cash flow, factoring offers other advantages to put your business on the path to success. Berkshire Funding Group, Inc provides detailed accounts receivable aging reports, activity reports, and customer credit reviews.