About Us
Sally J Stark has been working in the factoring industry since 1990, when she began her career as an Assistant Controller for a factoring company in Houston, TX. Over the past nineteen years, Her focus has been in factoring and asset based lending operations, having held positions of Account Executive, Credit Manager and Chief Operating Officer.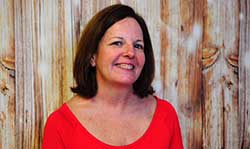 Ms. Stark has managed two start up factoring companies, and has extensive experience in establishing credit policy and operating procedures. In 2001, she formed Sierra Capital, Inc after successfully formulating a business plan and raising the necessary operating capital.
Ms. Stark's expertise and energy, along with a sound marketing and sales plan, have made Berkshire Funding Group, Inc the premier factoring company in the Hudson Valley and Albany Region area.
In addition to managing Berkshire Funding Group, Inc Ms. Stark has served as Chairperson for the Houston Area Factors Association for 6 years, on the Board of Directors for the International Factoring Association, and is a founding Board Member of the Hudson Valley Women Business Owners Association. She has also been a featured speaker at Dutchess County SCORE, Ulster County Economic Development, several Business Network International Chapters, Proactive Leadership Center, and numerous Loan Committees for Banks in the Hudson Valley Albany Regions.
Ms. Stark was a panelist at the IFA Conference in 2000, 2009, 2012 and 2015.