About Factoring
What is Factoring
Berkshire Funding Group, Inc. purchases your commercial account receivables to generate immediate cash. This fast and flexible means of obtaining cash, called factoring, allows you to grow your business without waiting for your customers to pay.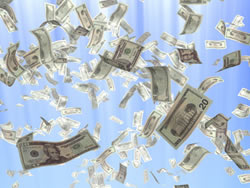 An effective factoring relationship can provide your business with:
The ability to take prompt payment discounts from your vendors
Support your business during periods of rapid growth.
Acquire a consistent source of working capital to help fund growth
Fund new lines of products or provide additional services
Manage cash flow without allowing customers to dictate cash flow by abusing credit limits
Concentrate on your business without worrying about cash flow or collections.
A strong cash flow will give your company the competitive edge it needs. Contact us today to see how we can help give your company that competitive edge.
How Factoring Works
Factors don't lend money; they purchase accounts receivable.
Berkshire Funding Group, Inc. purchases your accounts receivable on an "as needed" basis. This allows you to control your total cost without incurring maintenance or penalty fees that may be associated with other financing.
Typical Procedure:
Invoice your customer as normal, and then fax or email us the invoices and the supporting documentation.
Once we receive your invoice we will process it within 24 hours, releasing a predetermined percentage of the total dollar amount of the invoice, either through cash or a wire.
After we have collected payment on an invoice, we will release the remaining percentage less our fee.
The percentage that Berkshire Funding Group, Inc advances on an invoice, along with the corresponding fees, are determined on a case by case basis. Please call us for more information!